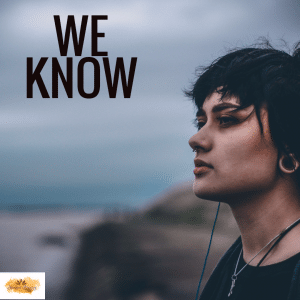 We know what we know. AND, we know a lot of what our body, mind and Spirit need. 
When's the last time you did something you knew wasn't good for your body?
When was the last time you bypassed doing something you knew would be amazing for your body?
We know eating too much of anything, doesn't make us feel good. We know taking a brisk walk or doing a daily yoga practice feels good, yet we don't do it. We know so much and we receive too much information. Sometimes it's hard to weed through it all. Yet, still we know.
In Ayurveda, yoga's sister science, we use the term prajna prahada, which translates to the crimes against wisdom or not following what we know to be wise and true.
I love this term because it's so human; it applies to us all. Some of us are much better at doing what we know is feels good. Some of us can step it up when it's a life-threatening allergy or illness we are facing. Yet for some even that's not enough for us to make the wiser, healthier choice.
We could get into a long discussion on why that is so. I'd like to say that it's human nature. Interestingly this concept, prajna prahada, calls it like it is. There is no guilt or remorse connected to it. We make a choice—period. We may or may not choose the same way the next time.
How do we overcome this?
Well first:
1. Decide on what you want to change.
2. Set you intention to make the change. As I often say, Intention is Everything!
3. Make a plan to add or subtract this change in your life.
4. DO it.
5. If you are challenged getting it done, hook up with an accountability buddy and check in daily.
If that doesn't work, check out my Mind. Body. Alchemy 6-month group program for successful people. I help you make little changes that create huge and wonderful ripples of awesomeness in your life.
I'd love to hear how this goes. Post in the comments below.