SOUL SOUND
What's stopping you from connecting to your body and with your inner Spirit Guide?
Sound healing is one of the oldest forms of healing.
Using sound is a simple tool and yet so many of us don't use it—even when we know the sounds that resonate with us.
Sound is grounding, calming and soothing to the Soul.
Learn to embody the sound present at the time of your birth according to Vedic Astrology.
Use your sound to connect your body, mind and Spirit.
What is your Soul Sound? It's the sound present at the moment you were born according to Vedic astrology.
Do you feel a disconnect from what you are doing and knowing that you are meant to do bigger work in the world?
What would it be like to express yourself–truly as who you are?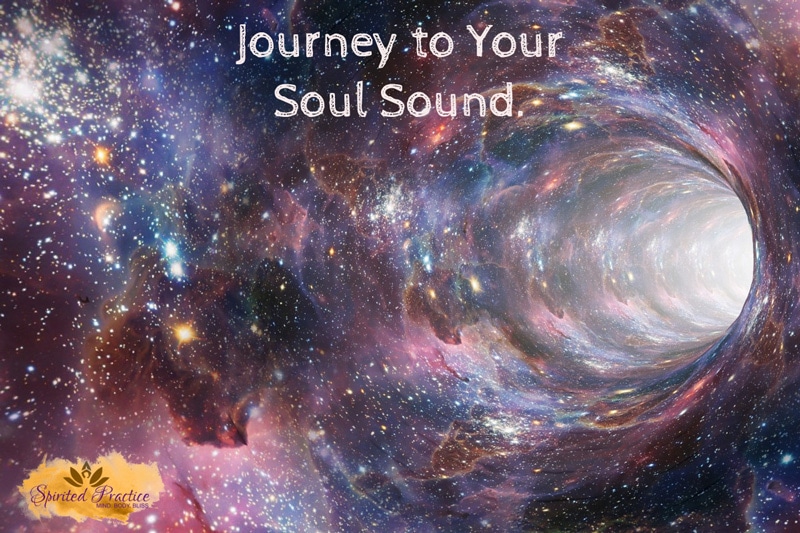 Are you challenged with expressing or even knowing what you want in your life?
Have you ever wanted to say something, and then held yourself back because you feared what people would think? Maybe it wouldn't come out right, you'd sound silly or be left feeling embarrassed?
When you connect with your Soul Sound, a whole new world opens up to you.
Benefits:
As you embody your Soul Sound, you connect to your body, mind and Spirit generating a soul-deep connection to self, others and the Planet.
You'll feel free, alive and grounded.
Uncover, expand and enhance your creativity.
Clear your mind and become more focused.
Relax more deeply, sleep better and feel more rested.
Reveal your soul purpose.
Heal mind, body, and Spirit.
You may lose weight and become physically stronger.
Breathe more deeply.
Feel more emotionally balanced and be less triggered by surrounding.
Build and enhance your immunity.
Decrease heart rate and blood pressure.
Your senses become more acute, and you'll be more in touch with intuition.
Eventually you'll be able read other's energy.
Open your channel of self-expression, your throat cakra, which helps connect your head and your heart greatly expanding your connection to creativity and creation.
Sound is a building block to connect with Universal Vibration as well as expanding your energy and raising your vibration and frequency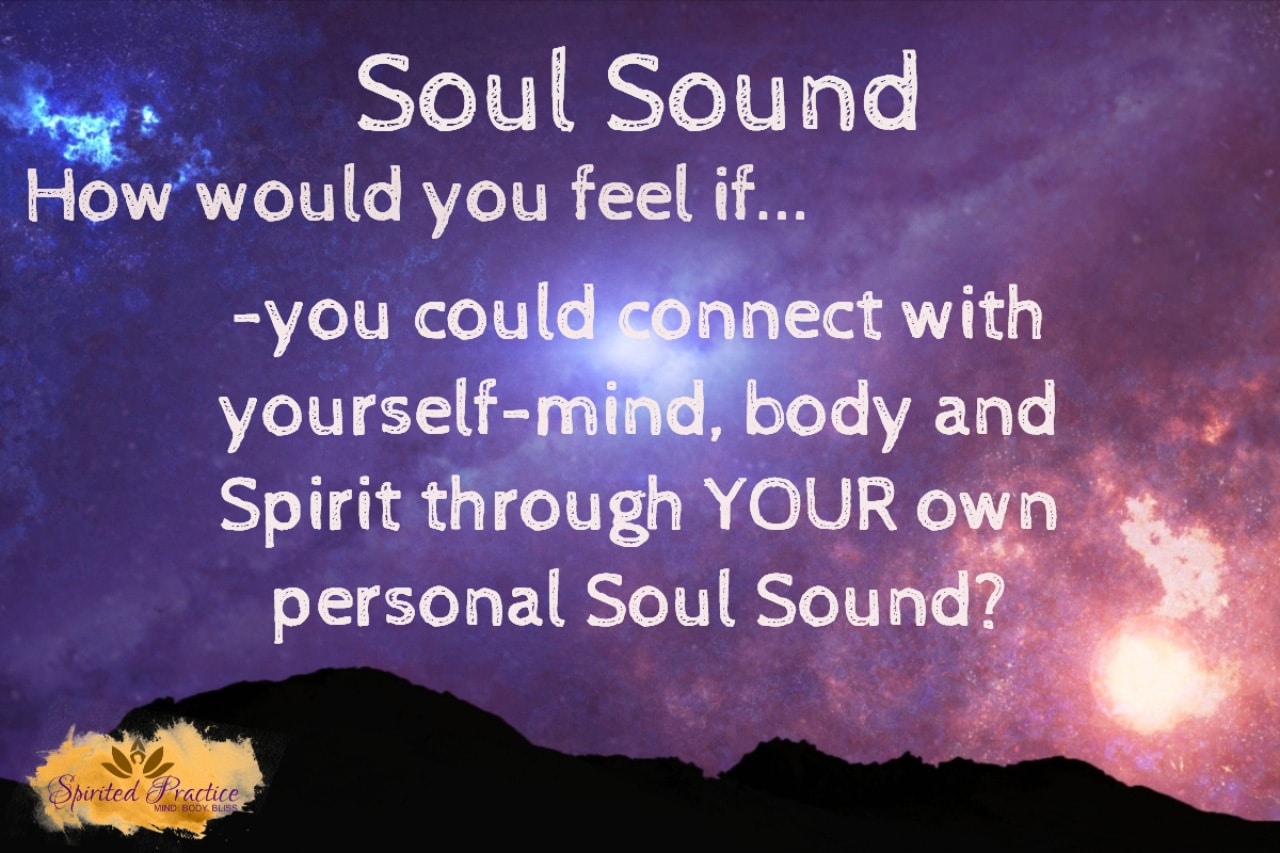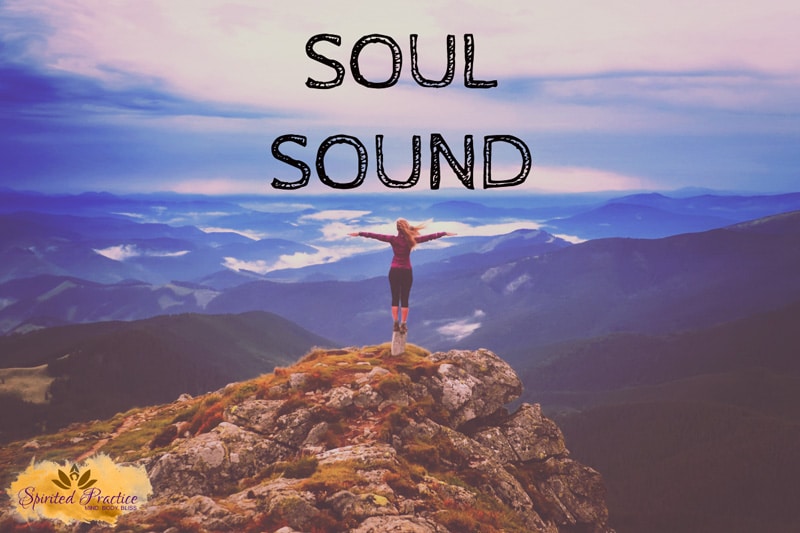 Your Personal Soul Sound

A recording of me chanting your Soul Sound

A PDF of how to use your Soul Sound to change your frequency and your life

A Private Facebook group to ask questions in
Cost: $222
I LOVE my soul sound.  When I received my soul sound I had already been Vedic chanting for several years.  Adding it as a prefix to my current mantra seems to give it a solid feeling that opens my heart and grounds my meditation practice.  I like to use it during my pranayama practice also to help extend my breath.  
Thank you Jacqueline!  It is perfect for me!
I use my Soul Sound each day before I leave the house. My sound helps me to feel grounded and peaceful.
I LOVE my sacred sound/chant!! Thank you so much?? I could feel it calming…and energizing right away! So cool!
I like chanting my sound. I use it at the beginning and end of my yoga practice. I feel at ease and  comfortable, and my mind is clear. I am ready for however the day unfolds. I can't wait to see how this all unfolds.
Can you think of someone's voice, music, nature sounds that make you feel good? You might also know sounds that don't feel good, harsh words, nails on a chalkboard, that whiny or droning voice, jackhammers.
Explore the sounds that resonate with you personally, make you feel better, and connected in your body—your unique, personalized SOUL SOUND.
I have been teaching yoga, meditating and using sound for years. The combination is amazing, yet I am repeatedly awed by the healing and transformational power of simple sounds. JM
The sages, rishis and aboriginals all knew the power of sound and used it for mourning, celebrating, and healing. They used it in everyday life while cooking, caring for children, while working.
What would it be like to have some sounds you could use throughout your day to help you focus, create, heal and transform?
I gave a friend a mala and taught her a chant 2 years ago and she wasn't drawn to use it. She listened to her Spirit guiding her to pick it up and began chanting. Within 2 days, everything started shifting—her home, her partners job and her entire life transformed.
It doesn't always work that easily, yet it is possible. She was ready.
It is deep dive into your soul. Michael Meade says that our society is affected by a soul sickness–with a lack of attachment to our souls and our inner guide. Many of us wonder why we are here on the planet. What is my purpose?
I will guide and support you along the way.
Have questions? Connect with me here.
Does it Sound inviting?
This Is Perfect For You If:
You're hearing the call to be more intentional about your life and what you want to create in life and the energy you need to put out there.
Soul Sound can lead you there.
You're stuck in a One-dimensional spiritual practice and you want more.
Soul Sound can assist you.
Something is missing. You know the concepts but have not embodied them.
Soul Sound is an embodying practice.
You have tried sounds and mantras, yet it seems to not work.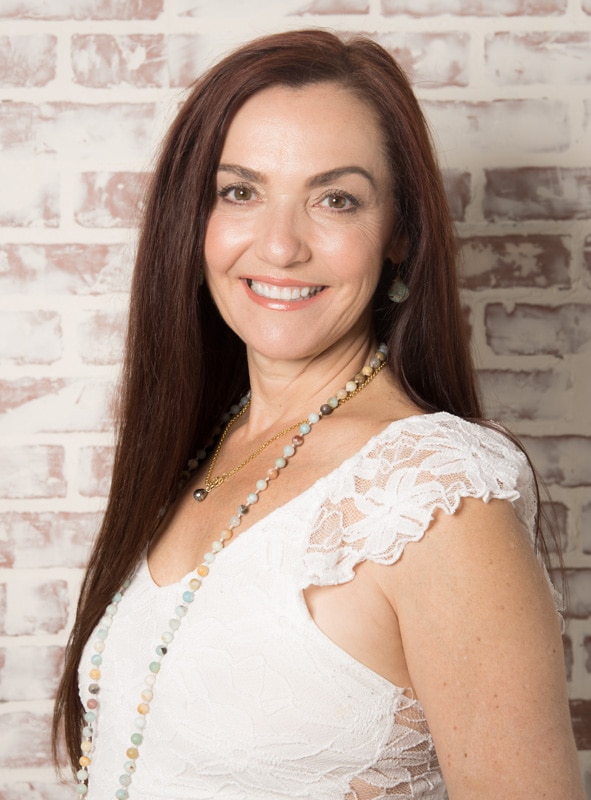 My name is Jacqueline Morasco, I am the Creator of Mantra Oracle Cards and the Owner of Spirited Practice. I was shown yogic practices and energetic healing in my early recovery from addiction. Who knew it was going to be part of my life over 30 years later. I am a retired Middle School health and science teacher, a Certified Yoga Therapist and a practicing Artist and Energy Healer.
I have studied Vedic Chanting since 2005 and have practiced using Sound throughout my life. After years of study and research, I was shown how to find your Soul Sound through Vedic Astrology. After experimenting with myself and clients, the process crystallized and now I want to share it with anyone who's interested.
My purpose on the Planet is to create harmony through sound and silence.
Join me Today!
For more about me, check out my ABOUT page.