Your guide to help you create your unique rituals and tiny habit changes to support your deepest desires.
Take the Mantra Quiz to
Find your soothing mantra of the day.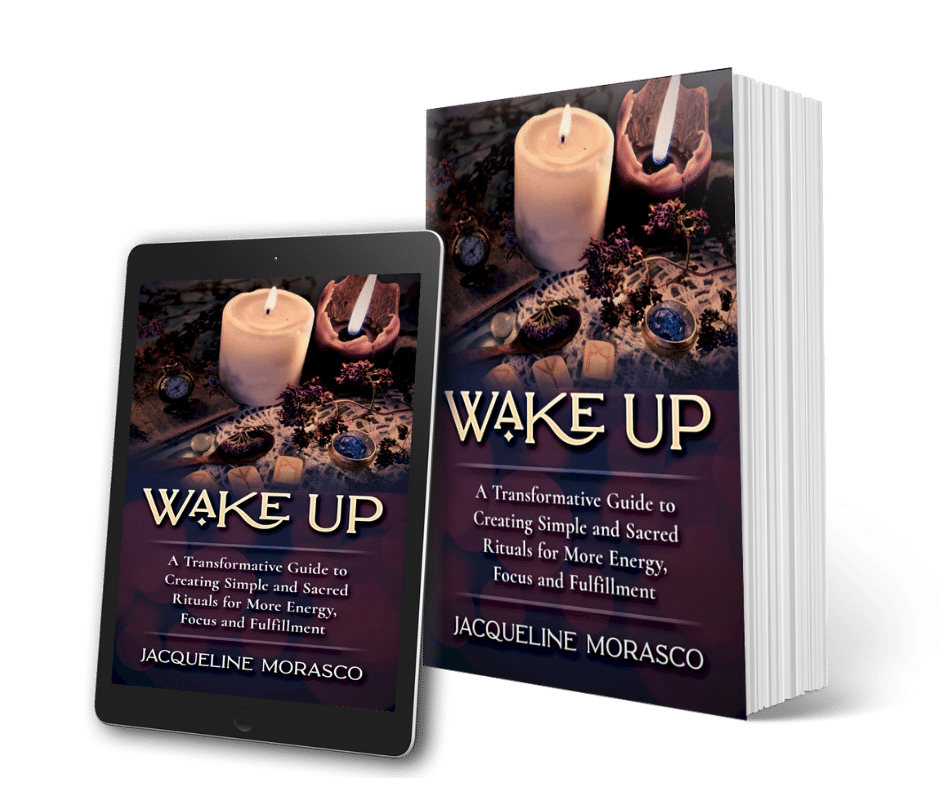 I have been working on this book, well, most of my life. These practices started for me when I got sober almost 35 years ago.
WAKE UP introduces you to a number of concepts, rituals and practices that will ground you and connect to your inner guide and Spirit—so you can be more intentional in your life and do the work in the world you were meant to do. Combining Ancient and modern concepts, WAKE UP encourages you to not only shift your perspective, but also to shift your most deeply ingrained habits.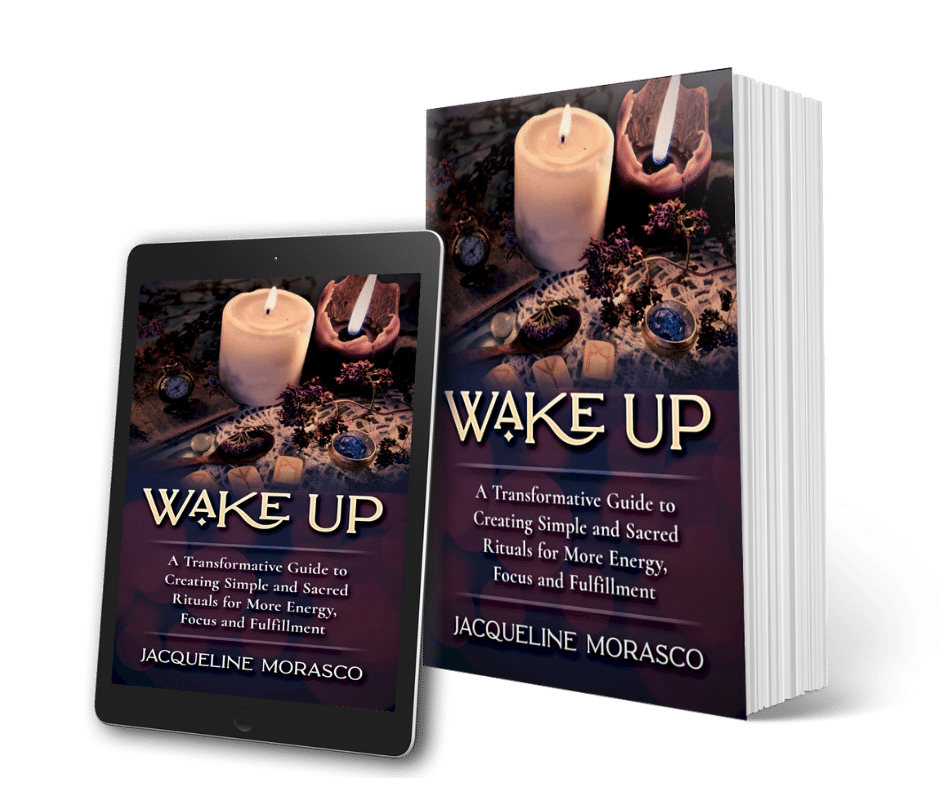 You can purchased your signed copy in the United States or unsigned anywhere in the world on Amazon.
Rhythms, Rituals, and Routines.
Creating what you really want in your life doesn't come from a big breakthrough that happens once, it comes from getting your head space, soul, and body on board so you are nourished and nurtured to have what you say you want.
Our Mission
We started as a yoga business for every body because Jacqueline experienced the powerful changes possible through this ancient practice. It wasn't and isn't about yoga poses. It's so much more.
Spirited Practice was born out of the desire to be inclusive of all the practices and energies that have shown up throughout our life times.
We also started as one person and have grown into a small team of people working together for the better good of self, others and the planet.
We at Spirited Practice are committed to diversity, inclusion and equity. We believe that Black Lives Matter and the LGBTQ+ community need to be seen and heard. We are learning that we can to truly BE ONE.
Our Mission is to help all Women feel safe and comfortable in their bodies through teaching Self-Care Practices. We believe it is possible-one connection and one small habit at a time.
Click the link below to schedule your complimentary Clarity Call:
Join me on Social Media using the icons below. I have over 100 free videos for you to check out my work.