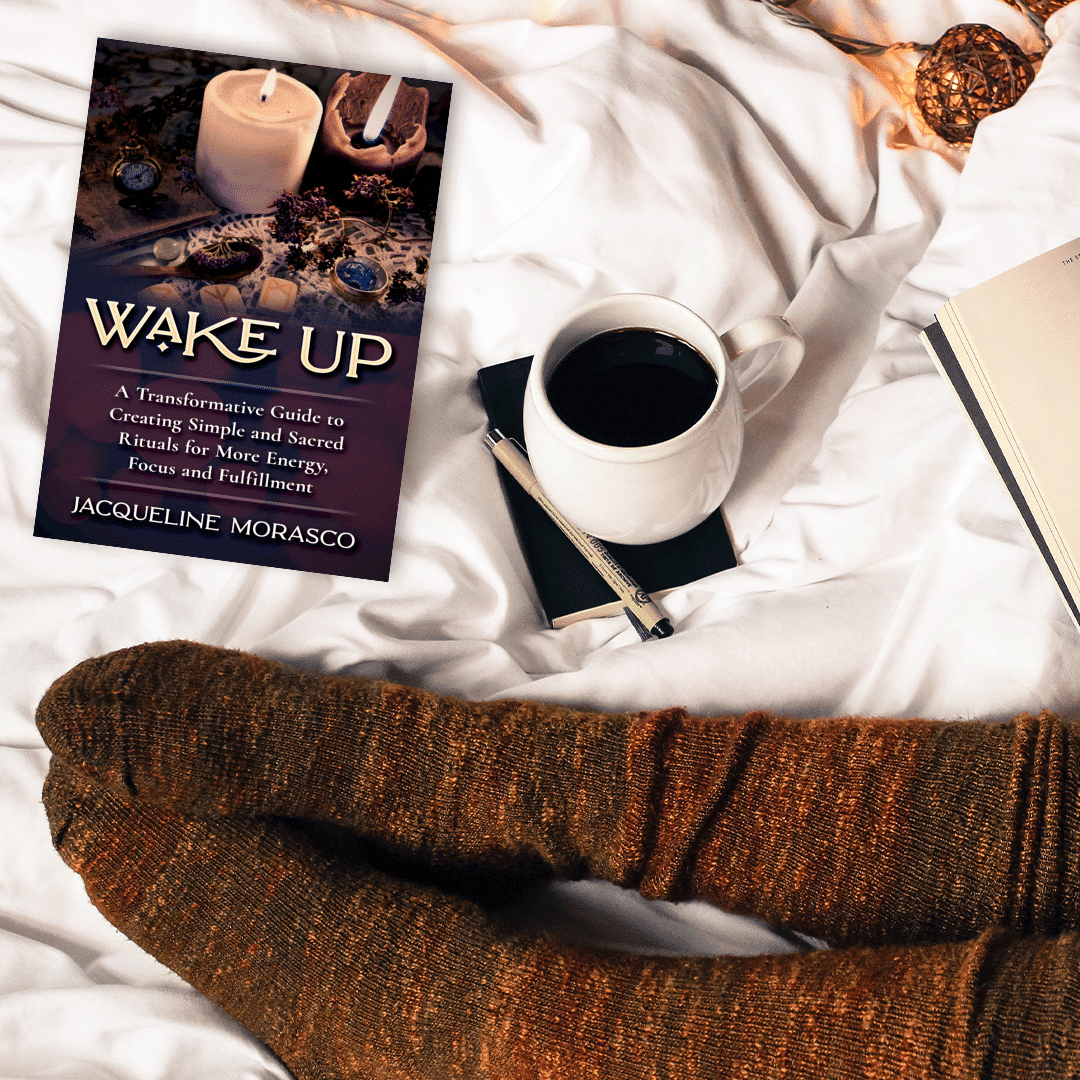 Coming Soon
Order your author-signed copy today! Only $22
(includes tax and shipping in the US)
If you're living in our modern world, chances are that you're sleep-walking. Wake Up introduces you to concepts, rituals and practices that will ground and connect you to your inner guide—so you can be more intentional in your life and do your work in the world. Combining ancient and modern concepts, Wake Up encourages you not only to shift your perspective but also to shift your most deeply-ingrained habits.
Author Jacqueline Morasco is a yogi and teacher who's spent a lifetime exploring both the scientific and sacred aspects of ritual, and she wrote Wake Up for yogis, parents, teachers, and well, everyone—ready to be more empowered and embodied in the world.
You'll learn how to:
Release the habit of over-reacting, over-thinking and overwhelm.

Be more present and productive.

Connect with your purpose.

Turn everyday practices and self-care into SOUL care.

See discipline as a good thing.

Find more time, money, and energy in your day.
Wake Up does not provide quick fixes, but it will show you how, through the power of simple rituals and small steps you can build a solid foundation and create beautiful new habits that last a lifetime that help you to feel better, more fulfilled and to flow with ease through your life's journey.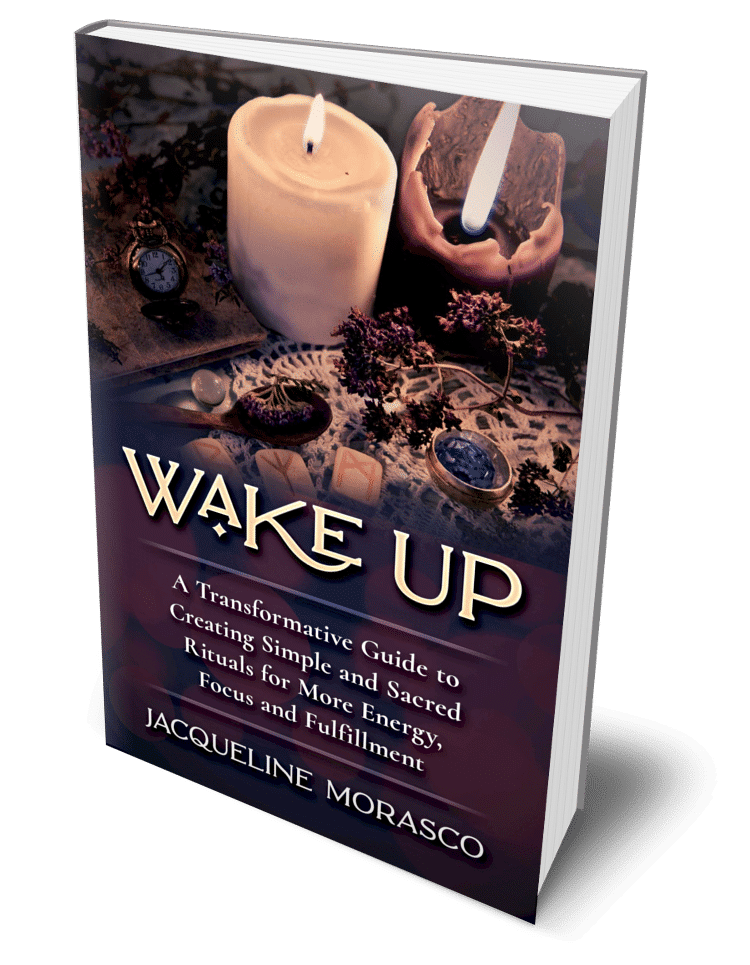 The publication date is set for 11/1/2021. Launch party details will be released soon. If you want to be one of the first to have my book, pre-order your copy today!
I need your help to get the book into the hands of as many readers as possible. If you know of someone who might benefit from reading this book, please forward this email to them, or better yet – buy them a copy! I will also be posting on social media, so feel free to share.
Thanks for your love and support.
Publication date is set for 11/1/2021. All pre-orders will be processed on publication date. Please allow 1-2 weeks for delivery. Outside of the US? Please contact me at [email protected]